Excerp: When Valentina López Brito gave birth to her son five months ago, she wanted something special to commemorate the life she created. "I really wanted to have something unique and just mine," she told Global News. The mother of four breastfed all her children, describing the experience as "beautiful."
Source: http://globalnews.ca/news/3657258/quebec-jeweller-makes-unique-rings-out-of-breast-milk/?utm_source=GlobalMontreal&utm_medium=Facebook
When Valentina López Brito gave birth to her son five months ago, she wanted something special to commemorate the life she created.
"I really wanted to have something unique and just mine," she told Global News.
The mother of four breastfed all her children, describing the experience as "beautiful."
"It's something of us, of him and me, only ours. My body produces it by him and for him. It's like our secret," she said.RELATED
"It is our instinct, his instinct for hunger or comfort, I suppose."
She turned to Karine Lajoie, a Quebec jeweller currently living in B.C., who turns breast milk into unique pieces of jewelry.
"With four kids, they are always playing with whatever that hangs on me — earrings, necklace — so, a ring is perfect," López Brito said.
"[It] is on the same finger with my wedding ring, so altogether."
Lajoie told Global News she discovered breast milk jewelry about a year ago via designers in Australia and the United States.
"I was immediately challenged by this unique and meaningful creative material. The challenge is to work with a lively material loaded with stories," she said.
She explained she puts the breast milk through a process of solidification and preservation to be then worked with resin.
The process takes about a week before the jewel is set aside to dry before being molded into something wearable.
"Making it a tangible, durable and beautiful jewel," she explained.
"It is a very long process, but allows to create milk beads totally different from each other."
She communicates with her customers through her online shop, La Joie en Rose, and says she has a waiting list of about four to six weeks.
"My work is to allow breastfeeding women to keep a tangible keepsake of the bond created during breastfeeding," Lajoie told Global News.
"Every story is unique as my jewelry and women thank me because often the end of breastfeeding represents a mourning to make and this jewel allows them to complete the loop."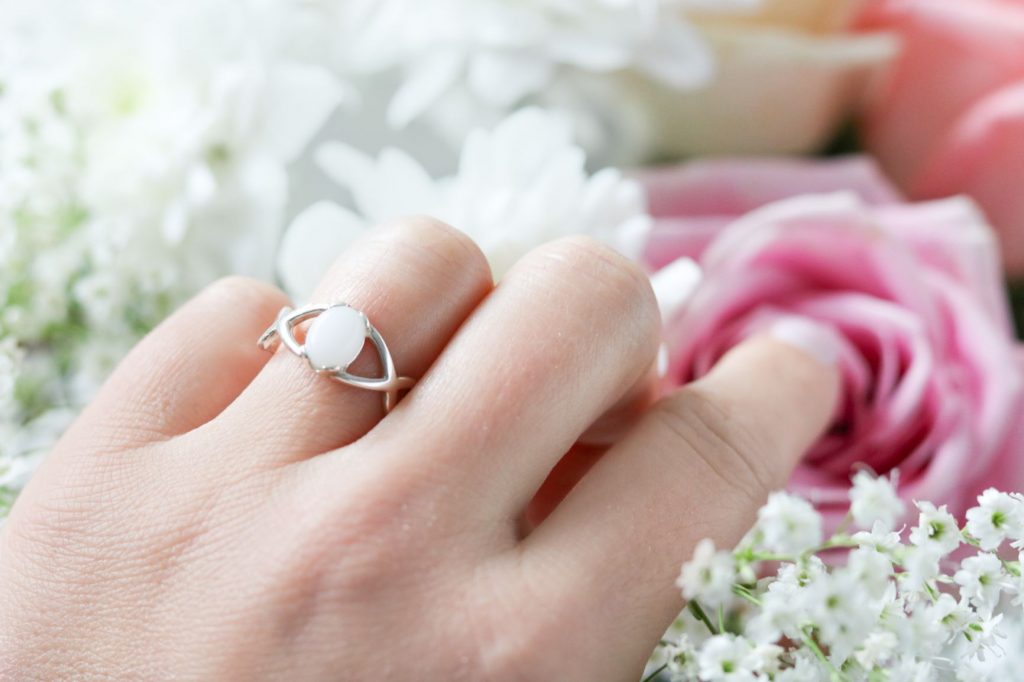 Source: http://globalnews.ca/news/3657258/quebec-jeweller-makes-unique-rings-out-of-breast-milk/?utm_source=GlobalMontreal&utm_medium=Facebook